Any gardener will tell you that his art is a grand teacher of patience. One has no choice but to wait for plants to mature and bear fruit when they're ready. Especially nut trees, they're not to be hurried. We have several of these in the garden: macadamia, almond, hazel, walnut and pistachio. And finally, after 5 years, one of our female pistachio trees produced a tiny cluster of seeds last November.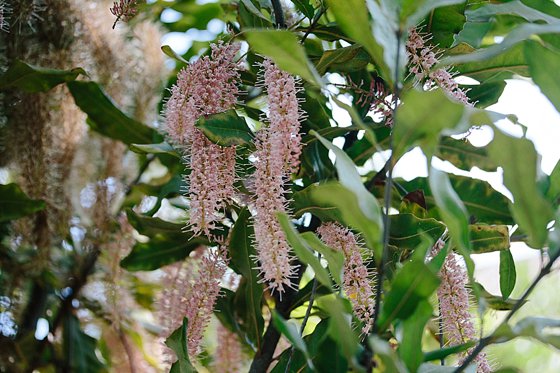 Even though we're not yet harvesting nuts from our trees yet, they bring us joy in other ways. Every spring macadamia trees spoil us with a sublime, sweet fragrance … a lingering scent to remember. Long pink racemes appear in late September, creating a scene reminiscent of the dusty pink tutus in a Degas painting.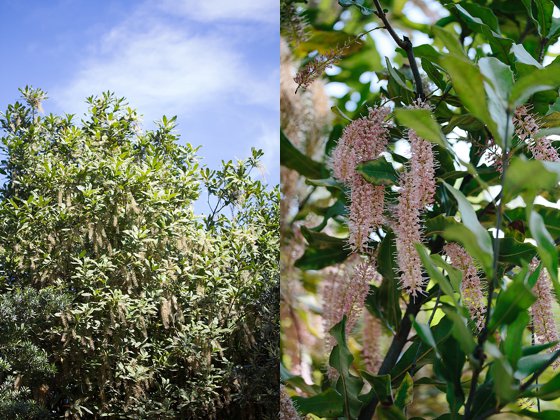 If you want to create a picturesque shady spot in your garden, a macadamia tree might be a fine choice. They are quite undemanding, evergreen and sport dense, dark green foliage. Even though they come from Australia, and are named for a politician (John Macadam), in the spirit of the Rugby World Cup we'll forgive them all that.